A VPN (Virtual Private Network) protects your connection while you're using the internet by establishing a secure connection between you and the internet. This disguises your IP address and makes your browsing private and ensures your internet service provider doesn't track you. This means your internet service provider won't be able to see what websites you visit or anything you do online.

Best VPN Service AJ I.T Services recommends Surfshark. Surfshark has long been an excellent and popular VPN service, and no wonder. It's competitive price and unlimited simultaneous connection all look very attractive! It also has a generous unlimited devices policy, making Surfshark the only VPN service that provides this service letting you hook up as many devices as you'd like with one subscription! The network has 3,200+ servers distributed across an impressive 160+ locations in 65 countries. Surfshark was a finalist at Cybersecurity Excellence Awards in 2020 as Cybersecurity Company of the year. Surfshark also comes with a 30-day money-back guarantee!
Get 82% off AND 2 months FREE with the AJ I.T Services affiliate link! – https://get.surfshark.net/SHcS
Surfshark is available on Android phones and tablets, Apple devices like iPhones, iMacs and MacBooks, Windows computers and TVs!
Surfshark is more than just another VPN!
Surfshark VPN – Protect your online identity, stay private at all times and access geo-restricted content.
Surfshark Search – The real incognito mode for searched you don't want anyone to see.
Surfshark Alert – Get real-time alerts when your emails & passwords are at risk of being hacked.
Cleanweb – Surf in a clean cyber ocean with no ads, trackers, malware and phishing attempts.
Trust DNS – Enables to unlock generic content securely, blocks adds and doesn't log your data.
GPS Spoofing – Change not only your IP Address, but also physical GPS location on your android phone to boot up your privacy.
How does Surfshark compare to other VPNs? With two years of sky-rocketing brand growth, Surfshark VPN is #3 blobally by brand searches. Surfsharks CR% is also higher than the industry average with its vast features that some other VPNs lack such as the unlimited devices support, add blocker, Two-factor authentication and more!
Other reasons to give Surfshark a try!
7-day free trial on Android, iOS and macOS
30-day money-back guarantee.
4.3 out of 5 rating on Trustpilot
Change your IP address with 3200+ encryted servers
Encrypt your connection to stop data tracking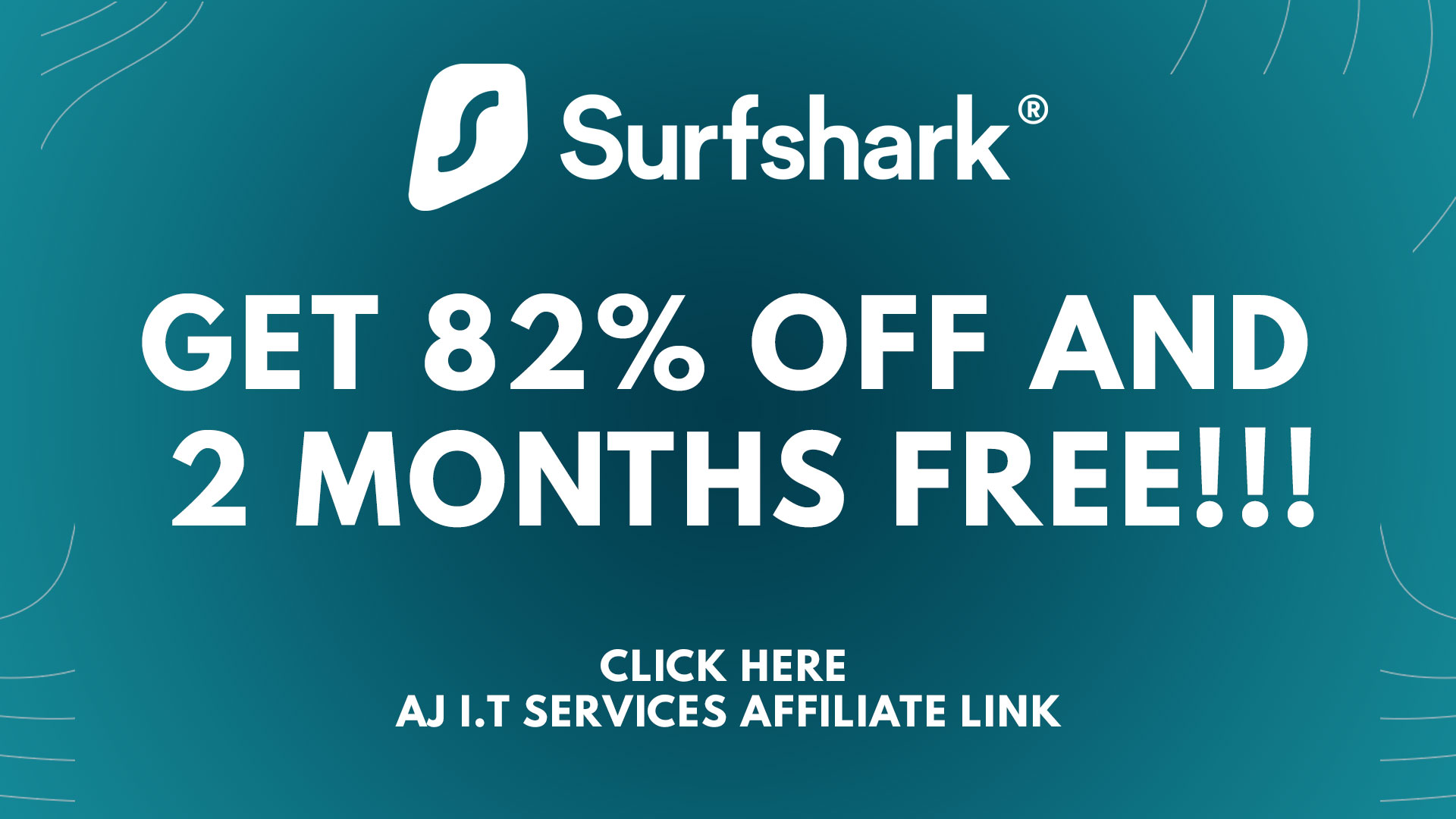 Click here to get 82% off and 2 months FREE!
Frequently asked questions regarding VPNs
Do I need a VPN? – Yes, with an increasing threat to cybersecurity and internet freedom, a VPN is becoming an essential tool in people's arsenal. It acts as an invisibility cloak and a shield, protecting your from ISP throttling and granting you access to blocked websites and services.
Should I use a free VPN? – No, if you want your data to remain your own. Even though they don't charge you, free VPN services still have to earn money to stay afloat. To get money, these free VPNs tend to run ads in their applications, which might seem innocent at first, but ads can be easily infected with malware. Not only that, but free VPNs are also more likely to sell your data to third parties. They get away with it by having vague or even non-existent privacy policies. So, it's fair to say that you'll be far better off paying a small fee for a paid VPN provider than risk not only your data being passed around but also infecting your devices with a malware or a virus.

Get 82% off AND 2 months FREE with the AJ I.T Services affiliate link! – https://get.surfshark.net/SHcS

More about Surfshark – What is Surfshark: About Us, Our Product, & Our Story
Surfshark Blog – Blog: All things digital privacy & security – Surfshark
Benefits of using Surfshark – Top 12 VPN Use Cases – Surfshark